nanoICE 16oz
Regular price $57.99 USD $32.95 USD Save $25.04 USD
Forget Waxing. nanoICE is the latest and greatest in car care.
nanoICE takes minutes to apply and lasts months.
Spray it on, and wipe it off.
You're ready to go. 
Apply it wet right after washing your vehicle, or dry.
nanoICE creates an ultra glossy, hydrophobic (water repellant) shell of protection around your vehicle that allows it stay clean longer, and makes washing a breeze.
The videos are real, the coating really behaves exactly the way we showcase it.
Try the bucket of water test on the hood of your own vehicle, you won't be disappointed!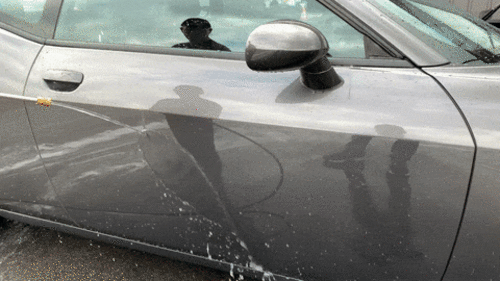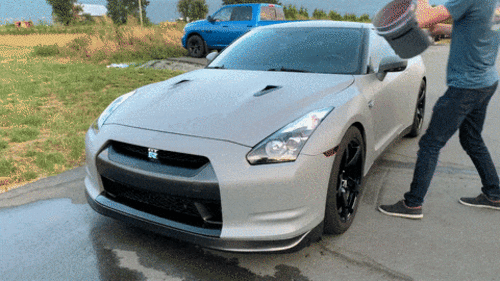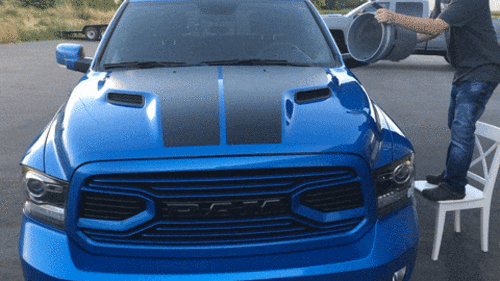 Instructions
One 16oz bottle will deliver approximetly 8-10 coatings, which is enough for 6 months of normal usage. 
1. Clean your vehicle.
2. While the vehicle is still wet after washing, spray nanoICE evenly across a body panel.
3. Dry with a clean microfiber cloth.
4. Switch to a new clean cloth, and buff the surface.
5. Repeat for each panel.
6. Stand back and admire how great it looks. 
THE SOLUTION IS HERE:
If you are on the hunt for a way of making your car shine like never before, making wiping away dirt and smudges effortlessly, all while giving your paint total protection, look no further than our hydrophobic spray!
SHINE LIKE NEVER BEFORE
: The detailing ceramic spray produces a high-gloss deep shine and gloss that will make your car showroom worthy. Furthermore, the ceramic coating spray masks minor scratches and hazing, leaving your car looking brand new.  
CLEANING MADE EASY
: The sealant spray creates a barrier around your car that repels dirt, dust, road grime, and debris. Furthermore, the hydrophobic spray is incredibly effective at repelling water, keeping your car clean and glossy even during and after rain.
PERFECT FOR YOUR CAR:
Our hydrophobic spray is safe to apply on all surfaces including glossy paints, clear coat finishes, and even existing ceramic coats. Use the NanoICE spray to protect the paint and make your car, boat, motorcycle, ATV, or just about any vehicle shine like a mirror! 
EASY TO USE: You can apply the detailing and sealant spray within minutes, and get a long-lasting brilliant shine effect immediately! It can be applied after washing, and won't leave any residue or streaks behind. 

people are currently looking at this product
Estimated delivery time 3-5 days